My husband woke me with a cup of hot water and ginger at 10am! I couldn't believe it, a weekend lie in. How lovely, and what a luxury. We are normally woken by a child on a weekend even earlier in the morning than on a weekday. For what reason, we can never fathom, so today was pretty exceptional.
I had my breakfast juice of carrot, apple and ginger which was simple, delicious, and my absolute favourite. I then set about preparing the vegetables and fruits for the next day's juices.
The boys were a great help juicing, and particularly enjoyed making me a Green Lemonade. We had to make three substitutions to avoid two of the key ingredients: spinach and lemons. We juiced choi sum instead of spinach, and used ginger and a packet of mint instead of lemons, which transformed the juice into something very tasty.

We finished just in time for me to run out the door to my aqua class leaving the washing up for my husband, who kindly said he didn't mind. I arrived pretty much last to find a packed pool and everyone singing along to Tina Turner. The Sunday instructor is popular because of her classically good pop and tough workouts, and today was no exception. The music included Salt-N-Pepa, Michael Jackson and the best of 80s pop with a bit of salsa thrown in for good measure. I can't say I've ever jumped like a torpedo to 'Push It' before, but it put a smile on my face, at first, until the exertion quickly turned it to a grimace. I often wonder why aqua aerobics doesn't attract a younger crowd. In my 20s and 30s I was a gym bunny and there were few classes that exhausted me in quite the same way as aqua aerobics did, and still does.
Recycling amusement
I went home via the recycling plant to drop off some old plumbing parts, and was amused for 10 minutes by the desperate call for help from a man who had dropped his car keys into the general waste container. This periodically grinds up any house-hold waste that has been put in to it. He was lucky on this occasion as one of the workers came to his aid, full kitty up with gloves up to his elbows and pulled them out. After that feel good moment, I realised it was getting late and remembered it was one-pot night.
This was going to be a basic pot of veggies and chicken and included potatoes, leeks, carrots, parsnip, onions, and thyme mixed with chicken thighs and legs and some chicken stock. I drank a sip of my watermelon, blueberry and chard juice while I was preparing the meal and soon spat it out again as my mouth was strangely full of unpleasant cold lumps. A quick blitz in my Salter blender and the juice became smooth and delicious once more.
Wimberry tart
Next Sunday, my daughter will be cooking for everyone as part of her termly homework. She has to plan a menu for a three-course meal and help Mum or Dad to prepare and cook it. As we will be in Wales visiting my in-laws, it will be Grandma helping her granddaughter in the kitchen. She planned her menu today and has decided to make a prawn cocktail starter, roast chicken dinner with roasted and boiled veggies, stuffing and gravy, and wimberry tart with custard for dessert, that is if Grandma has any wimberries left in her freezer. Otherwise is will be apple tart instead.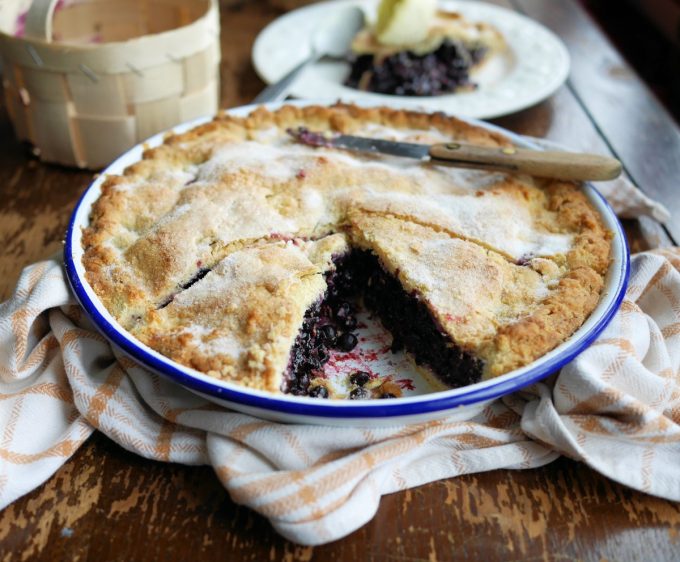 Wimberries are known as the mountain superfood in Wales. They are collected from the mountains of south Wales in the summer months and often frozen and used to make tarts during the winter months. They are absolutely delicious, so we are all keeping our fingers crossed that Grandma still has a bag of wimberries safe and sound in her freezer!